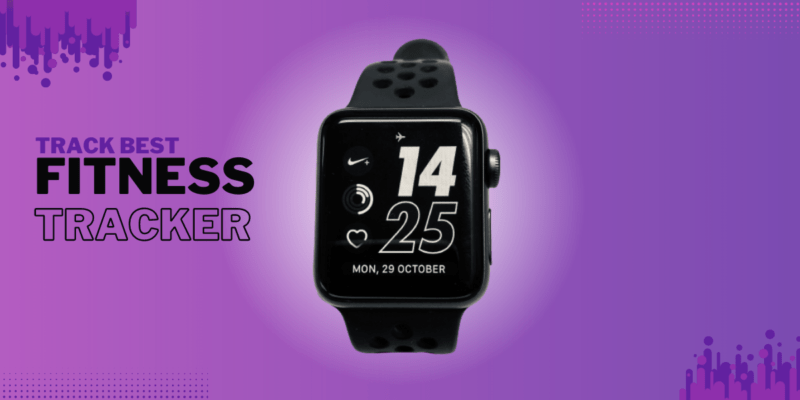 After the pandemic, many people became more vigilant about their health. And to keep track of an individual's health we have numerous devices on the market available. Fitness bands are one of the trending ones in these categories. So, in this article, we are discussing the Best fitness tracker bands in India 2022.
We have multiple fitness tracker bands available in the market. These bands help to track some of the health-related parameters. This may vary from device to device and the technology used in it. Nowadays this kind of device provides tracking for SpO2(oxygen saturation), plus rate, body temperature, sleep tracking, and multiple sports mode.
Smartwatch vs Best fitness tracker bands
Before buying any health tracker band, many of you have this question in your mind. So, the answer is smartwatch is an extension of the fitness band. In other words, we get some tech additions in the smartwatch along with the health tracker. For example, call and message notifications, camera settings, voice assistant, reminders, and much more. 
So, here we pick both the top smartwatches and fitness tracker bands. Let's discuss them one by one. 
This is a 1.64 inch Vivid AMOLED Display smartwatch. Let's begin with its primary elements. Firstly, we will focus on its health monitoring elements. It has a Blood Pressure Monitor, Pedometer, and Sleep Monitor. Along with this, it provides 12 kinds of animated quick workouts like Exercise at Work, Full-Body Stretch, and Ab ripper and includes 44 standard movement demonstrations. Also, it claims to have 96 Workout Modes. Let's move on tech elements of this smartwatch. It has 10 days of battery life with quick charge technology. Also has a  built-in GPS sensor.
Pros: 
Lightweight

Good at UI and touch sensitivity

Good in the accuracy of sensors

Water resistance
Cons:
No temperature detection

No reminder/calendar option
Price: ₹ 8999.00
This is a classic watch with a metal body. It helps to track exercise, health, and daily life. Also measures continuous Heart Rate along with an Abnormal Heart Rate Warning. It supports Sleep trackers, workouts, and a pedometer also. Along with these basic health tracking elements, it supports 12 sports modes. In addition to this, it gives excellent practical and reminding functions to manage daily life tasks.
Pros:
Good battery backup

Good design and watch face options
Cons:
No SpO2 monitoring

No mic, no speaker
Price: ₹ 6446.00
This is one of the top and best budget smartwatches. Let's move on first to its health monitoring elements. It has multi-sports trackers. Along with this, it supports all basic health tracking elements. Like SpO2 monitoring, heart rate tracking, sleep monitoring & water drink reminders. On the tech side, it has in-built games, voice assistance, smart notifications, music control, and much more.
Pros:
Good inbuilt quality 

Best budget smartwatch
Cons:
Accuracy of sensors should litter better
Price: ₹ 2999.00
This is a smart band with personal activity Intelligence. Specially designed for women. Firstly, let's check its health monitoring elements. It has 24X7 Sleep & heart rate monitoring along with REM (Rapid Eye Movement) Sleep. Additionally provides reminders for the menstrual cycle and ovulation phases. Also gives 11 sports modes (from yoga to Rope skipping).On the tech side, it also provides good coverage. It has 14 days of battery support. Though it is a smart band it provides some smart features like smartwatches. App notifications, controlling music, managing your calls, weather, alarm, idle alert, locate your phone are some examples.
Pros:
Supports PAI

Magnetic charging cable

Enhanced REM sleep tracking

Good at pricing
Cons:
Lack of Spo2 sensor

Need more accuracy in sensors
Price: ₹ 2499.00
The brand claims it is a Registered Medical Device to Keep a Watch on Your Vitals (SpO2 & Heart Rate), Step Count & Calories Burned. Let's move on to health tracking elements. It provides 24×7 heart monitoring and Auto Sleep tracking. Also, monitor blood oxygen (SpO2) powered by intelligent technology. Also come align with Distance Tracker, Multisport Tracker, and Activity Tracker. On the tech part, it has 7 days battery life. Also gives personal coaching to help to achieve health goals (3 months).
Pros:
 Good inaccuracy

Personal coach and doctor assistant
Cons:
Price:₹ 5499.00
             Hope this information will help you to make a smart choice for fitness tracker bands. Along with this, you can also check the guide for top electronic items from category cameras and laptops.